I spent a good amount of time in my classroom today after not being there since last Tuesday. We spent Wednesday night - Friday mid-morning at our cabin, then I had a not-so-awesome car issue when I got home and had to call in a big favor with a friend so I could still go down and see The Husband this weekend.
It was sooooo quiet and lovely in Ann Arbor (and really funny since The Husband purposely wore an MSU hat around town and got a ton of dirty looks from the die-hard UofM fans haha). The Husband had to work still so all day Saturday I was pretty much on my own. It was peaceful and quiet and awesome. (I never realized how LOUD my world is until I got back home yesterday...holy moly.)
The Husband spoiled me rotten while we were in AA together. He gave me money and told me to go to the mall while he was at work. Who was I to say no? :) Then we shopped some more that evening when he was done with work AND he took me out to dinner twice. That never happens at home. I have a nice, new wardrobe for this fall and almost everything I got was on sale which is even better. I took the girls shopping for back to school when I returned home yesterday and they did well also (and we came in under budget..woo hoo!).
Today The Oldest started at the local community college and thus, it meant I needed to take advantage of the fact that I am her ride and spend the day at work. Except for my library, my room is DONE. Yay! (Library literally consists of just resorting the books I brought from home into the existing books. It won't take long.) The Youngest came with me and despite her ADHD tendencies, she was actually quite helpful. I don't think I would have finished today if it wasn't for her help.
I am taking tomorrow off so I can get ahead on my graduate school work since my new classes started yesterday. Wednesday is our official first day back with a full day of PD, Thursday is a building-wide staff meeting and then time in our classrooms for the afternoon, followed by our Open House. This is the first time in all 9 years I have taught that we've had our Open House before school. I think it's a great idea and I'm excited to meet my kiddos before the first day.
My 4th Grade Classroom 2014-2015
(Final Version)

Starting from the hallway and then going clockwise in the classroom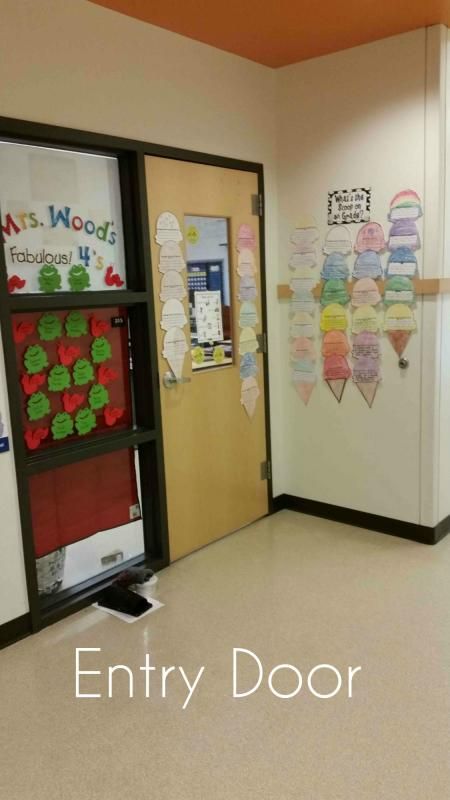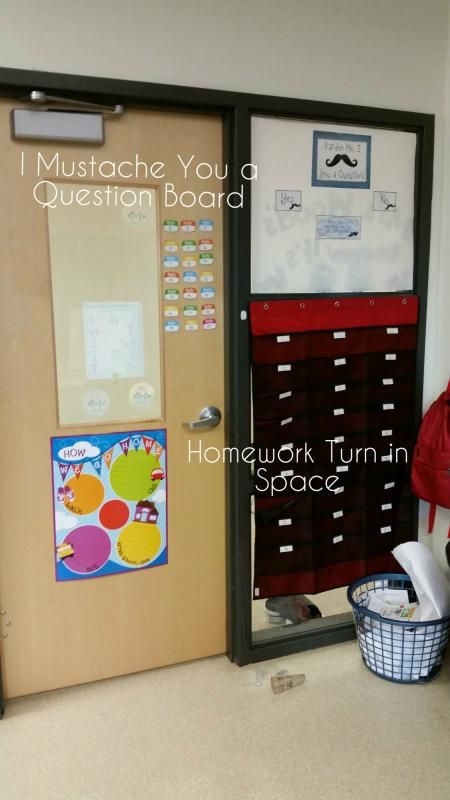 That's my recycle bin you see at the bottom (yes its a laundry basket!)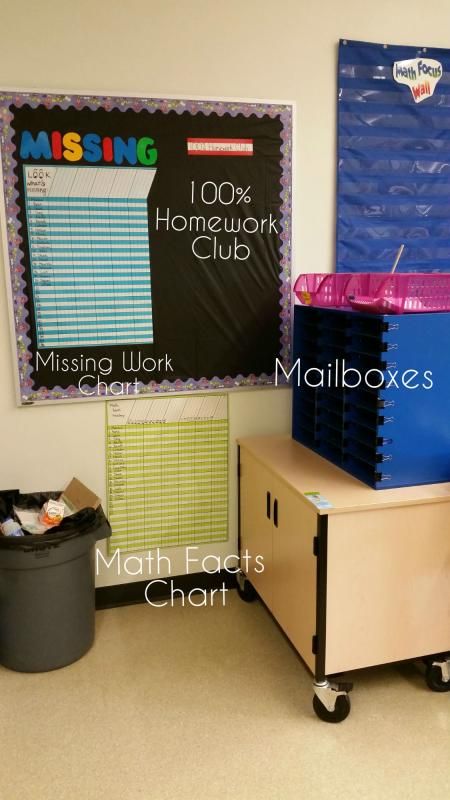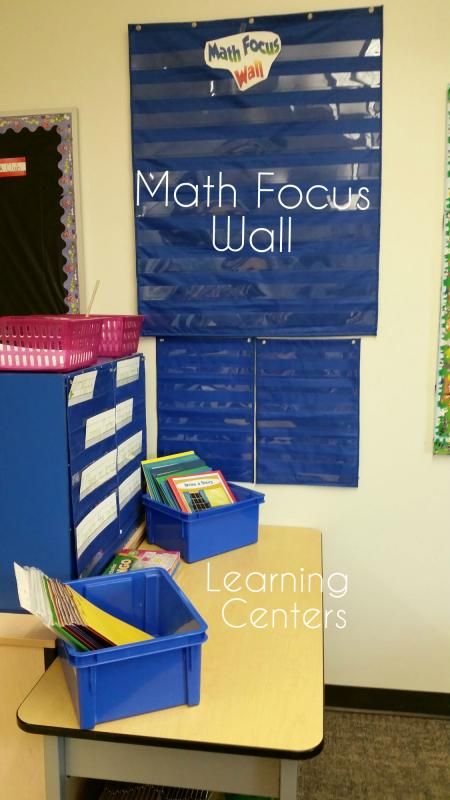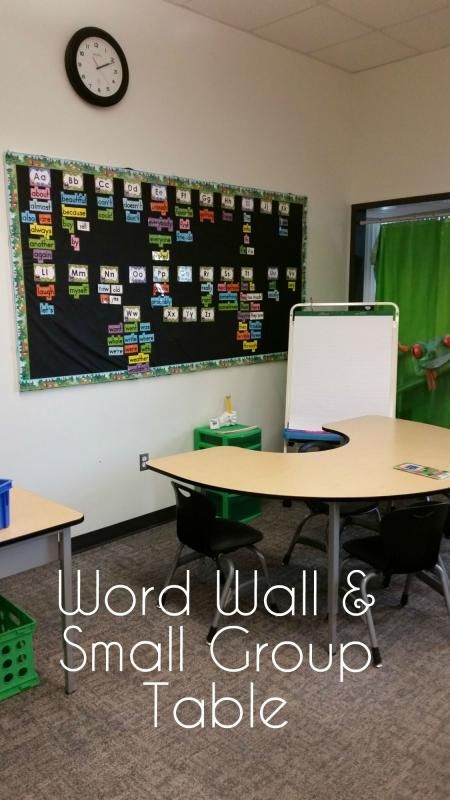 I decided to just put up all the words to start the year since we don't really emphasize the monthly words.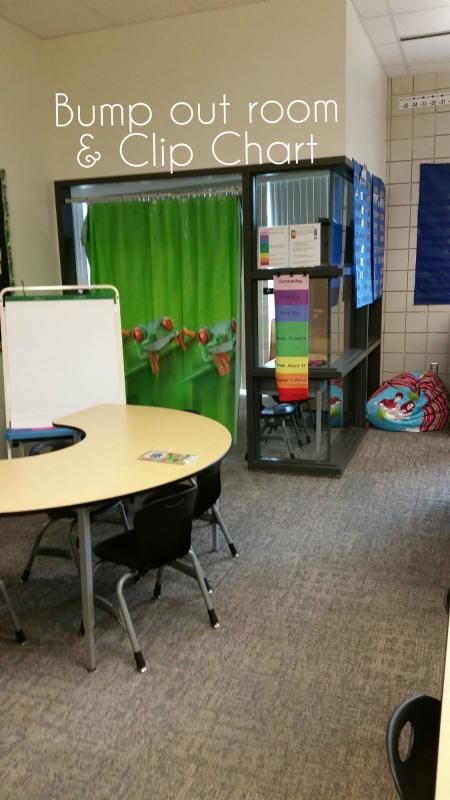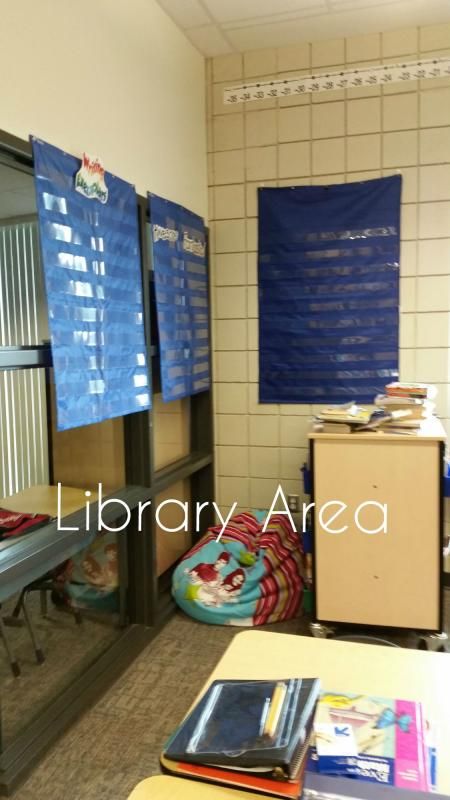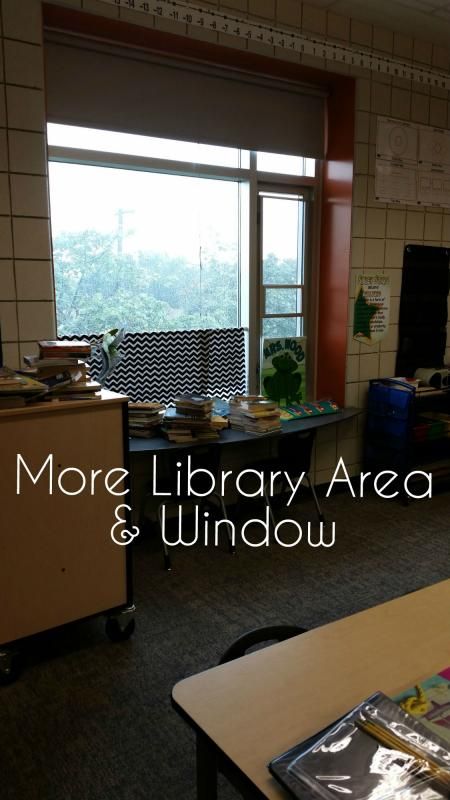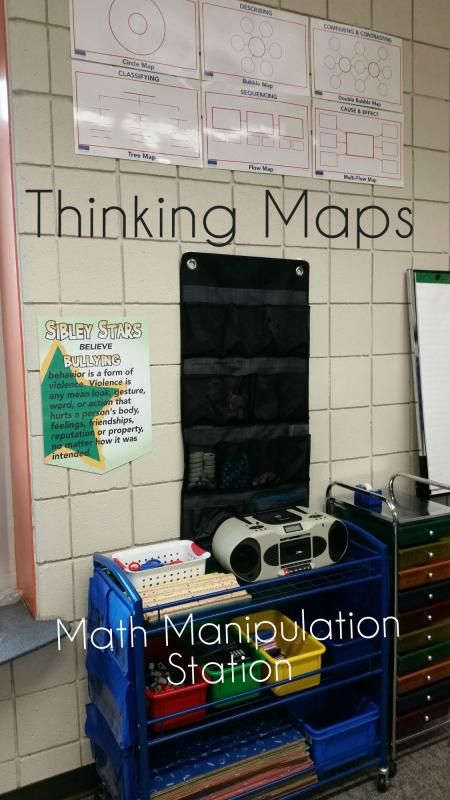 I LOVE this space! That black organizer is from Thirty-One. It is being retired (*sad face*) and I had a spare that I used in my display. I wasn't sure what to do with it. But it makes a great math manipulative station!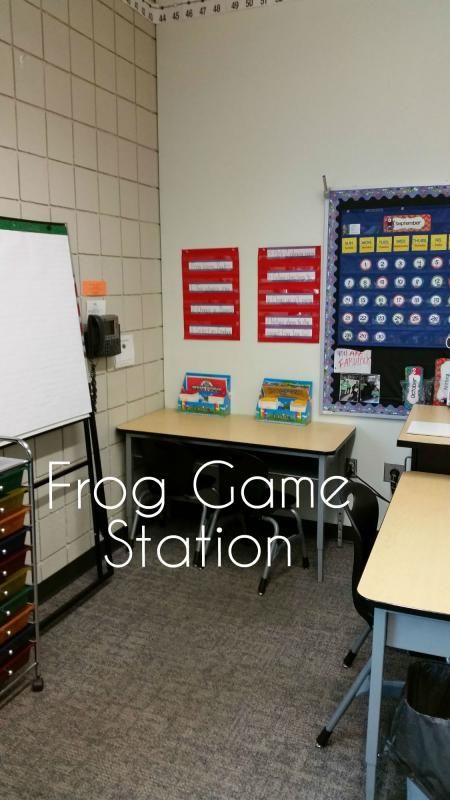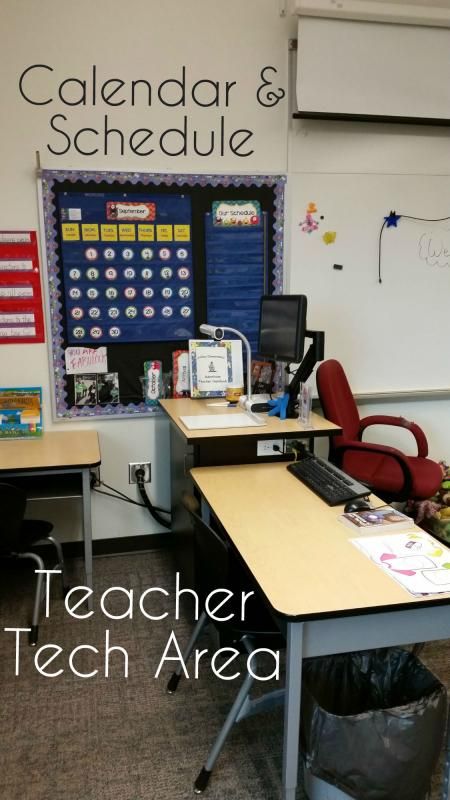 This is where my desk was last year. But since I do sometimes like kiddos to use the ELMO, this seemed like a good solution.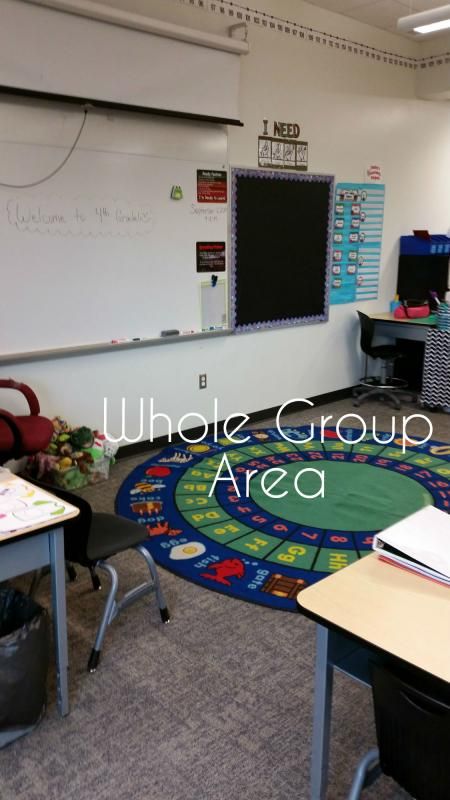 Mr. Principal found this rug no one else was using and said I could use it :D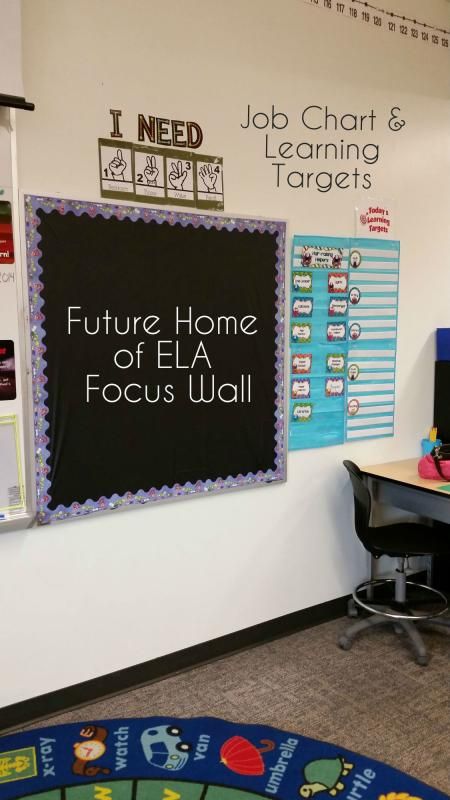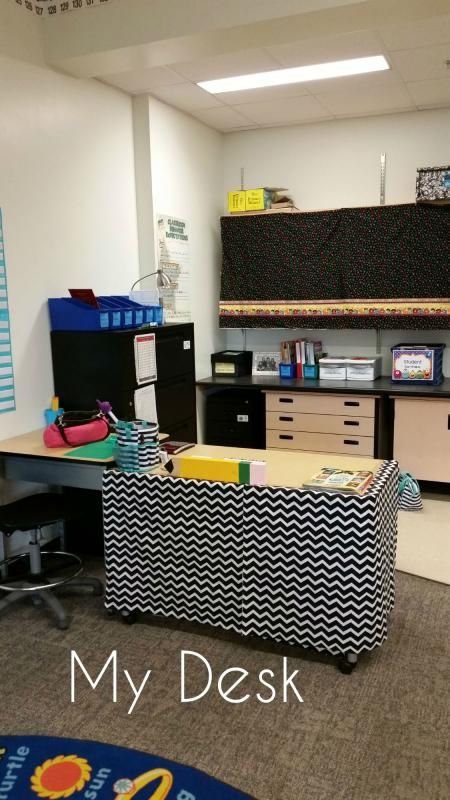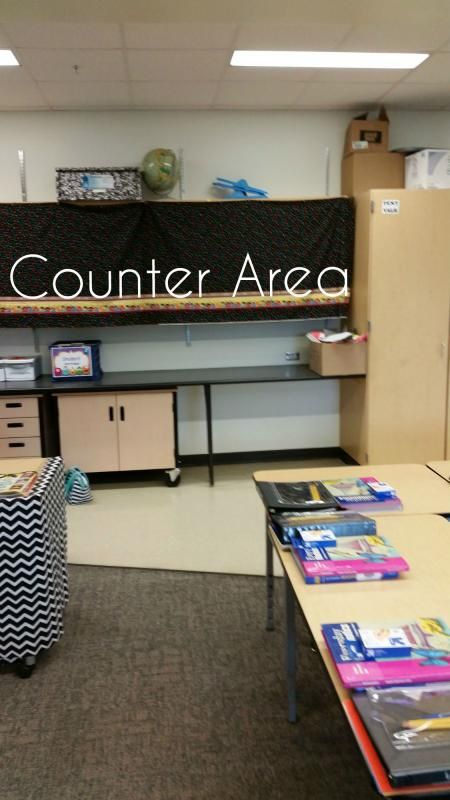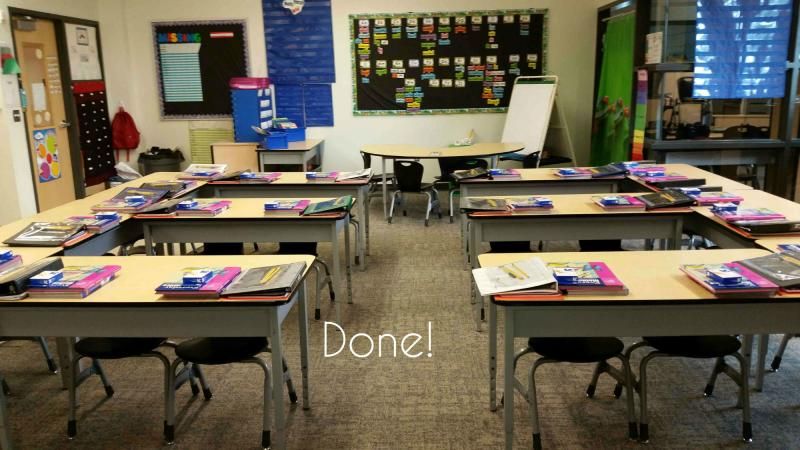 I think I might actually be in love with this view.